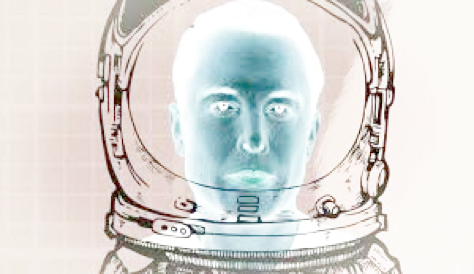 Elon Musk is the man of the moment and amigoals R&D through to reveal his Joy-Meaning-Strengths (JMS that drives his passion and unique freedom). Also, amigoals' take on Elon Musk's probable subconscious fear that torments him as well prevent him from helping common people to live in Mars.
Elon's Top Strengths:
1/ Skilled in system-design thinking – often express in physics terms
2/ Ingrained to work hard & fight hard (imprinted from "bullying days" when young)
3/ Inbuilt with high determination out of "bullying days"
4/ Adaptable and flexible (grew up in South Africa and move-adapt numerous times)
5/ Enterprising and innovative
6/ Situated in a ultra-supportive country (America), access to tons of money and access to large ready market (to sell his products – big started with PayPal)
Elon's Top Joy in Life:
1/ Overcome thorny problems, mega social issues
2/ Beating "Big-Bullying-Odds" (akin to fight & overcome bullies)
Elon's Top Meaning in Life:
1/ Fight &work hard to overcome "Big-Bullying-Odds"
His current two "BIG-Bullying-Odds" (that he is "fearful" and will fight &work hard to overcome)?
1/ Earth Climate Destruction
=> Knowing he cannot overcome earth climate ultimate destruction, Elon fights & work hard with Solar, Electric Cars and Build-Rockets to survive and live in Mars. **
2/ AI (Artificial Intelligence) – more on this via Elon Musk's Subconscious Fears section below.
Elon's Probable Subconscious Fears
1/ Habitual subconscious fear of "Being Bullied"
=> He habitually fights hard, work hard to overcome "these bullies"
=> One key sign: Elon is fearful of Artificial Intelligence as he fears of being bullied and unable to overcome these unbeatable "AI-Bullies". Elon consciously aware that his billions, his physical strengths, his intelligences (including his team) will not be able to overcome these AIs (that his subconscious mind deemed potentially "Biggest Bullies of All")
** Elon likely miscalculated when he aims toward helping human to survive earth climate destruction via solar, electric cars and rockets to Mars, that:
a/ the very source of Earth Climate Destruction is ultimately lies in human destructive energies (which is sourced from Subconscious Fears);
b/ if he brings human to Mars, the destructive energy of human goes to Mars as well and will destroy the climate of Mars, eventually. If he only brings the money-rich-human to Mars, then he is not helping humanity but only helping the money-rich human – it defeats his own purpose.
What is amigoals take on this and Elon Musk?
Firstly, continue to understand Elon Musk deeply as Einstein once said: "Look deep into (human) nature, and you will understand better".
Secondly, amigoals pitches to Elon Musk to re-aim to truly help humanity, rather than channelling all his JMS and his subconscious fear into merely "overcoming big-bullying-odds" habitually and on "Mars" – it is a hubris waste of mega resources to some extend.